ATTENTION MERCED, CALIFORNIA RESIDENTS!
JEAF MULTIMEDIA OFFERS ITS HOUSE CALL SERVICES FOR SECURITY, REPAIR, UPGRADE AND MAINTENANCE OF COMPUTERS OR NETWORKS.

WE WILL SECURE AND PROTECT YOUR NETWORK AND COMPUTERS. PROTECT YOURSELF FROM INTRUDERS, VIRUSES, HACKERS, SPIES, AND UNWANTED VISITORS.

WE WILL GO TO YOUR HOME OR BUSINESS AND PERFORM ALL TASKS NEEDED.
SECURITY - LAN - DSL - WIRELESS
UPGRADE YOUR COMPUTER - ADD MORE MEMORY - ADD A NEW HARD DRIVE - CHANGE DATA FROM YOUR OLD COMPUTER TO YOUR NEW ONE - ADD A SOUND CARD, A CD-R, AN ETHERNET CARD - SET UP YOUR NETWORK SOFTWARE - GET ALL YOUR COMPUTERS CONNECTED TO INTERNET USING ONE DSL INTERNET CONNECTION - ETC.
A secure network and computer is no longer a luxury item, but rather a necessity for every internet user. According to CAIDA, you need to be a security expert to protect your privacy and secure your network. JEAF Multimedia is your security solution. JEAF Multimedia is your Information Technology "Locksmith".
WE HAVE CREDITED EXPERIENCE
MERCED COMMUNITY COLLEGE IS USING OUR SERVICES IN THEIR COMPUTER LAB SINCE 1999 (as a part time employee)

Arthur Haggerty, Network Administrator at Merced College: "I want to express my thanks to Will, Kathy, EDUARDO ALVEAR, and Ray for their tremendous support and expertise they provided during the conversion. Their spirit of teamwork and cooperation were instrumental in accomplishing as much as we did in a short period of time. Their assistance was pivotal in minimizing the impact to the college community. Once again a world of thanks to all involved in this tremendous endeavor." (1/26/2003)

AMEDEE CHABOT OF MERCED (Joy Chabot), SINCE 2000
C.C.N.A. GRADUATE AT MERCED COLLEGE (CISCO ACADEMY NETWORK ASSOCIATE FOUR SEMESTER PROGRAM)
EX-OFFICER OF PHI THETA KAPPA HONOR SOCIETY - ΦΘΚ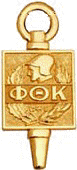 Copyright © 1999-2003 by Phi Theta Kappa, Inc. All rights reserved. The name, logo and various titles have been registered with the U.S. Patent Office.
THE BEST PRICE IN TOWN
$75 DOLLARS PER HOUR, IN-SITU
IF WE DO NOT FIX IT, WE DO NOT CHARGE ANYTHING
WE OFFER A ONE MONTH WARRANTY ON LABOR
$75 DOLLARS PER HOUR, WEBSITE DEVELOPMENT
Consulting Services <---->
I WILL PERSONALLY ANSWER YOUR CALL!!
Meet Eduardo Alvear: http://www.jeaf.com/help